The Manitoba Liberal Party
2011 Manitoba Election Archive
IMPORTANT: The information below is from the 2011 Manitoba Election.
Visit www.ManitobaElection.ca for Open Democracy Manitoba's latest Manitoba Election voter resource.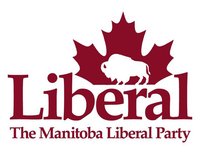 Liberal
1-800-567-5746
635 Broadway. Wpg. R3C 0X1
News: The Latest Liberal News

party leader
News: 684 Related Articles
Political Party: Liberal
Phone: (204) 272-0815
Questionnaire: Read Jon's Response
The 58 Liberal Candidates
Candidates are displayed alphabetically by constituency.
Latest Liberal News
Recent articles that mention candidates from this party.
Wednesday, 05 September 2012
Tuesday, 04 September 2012
Saturday, 01 September 2012
Monday, 27 August 2012
Sunday, 26 August 2012
Saturday, 25 August 2012
Friday, 24 August 2012
For more news click on a specific candidate.